Hollylodge Thoroughbreds (VIC)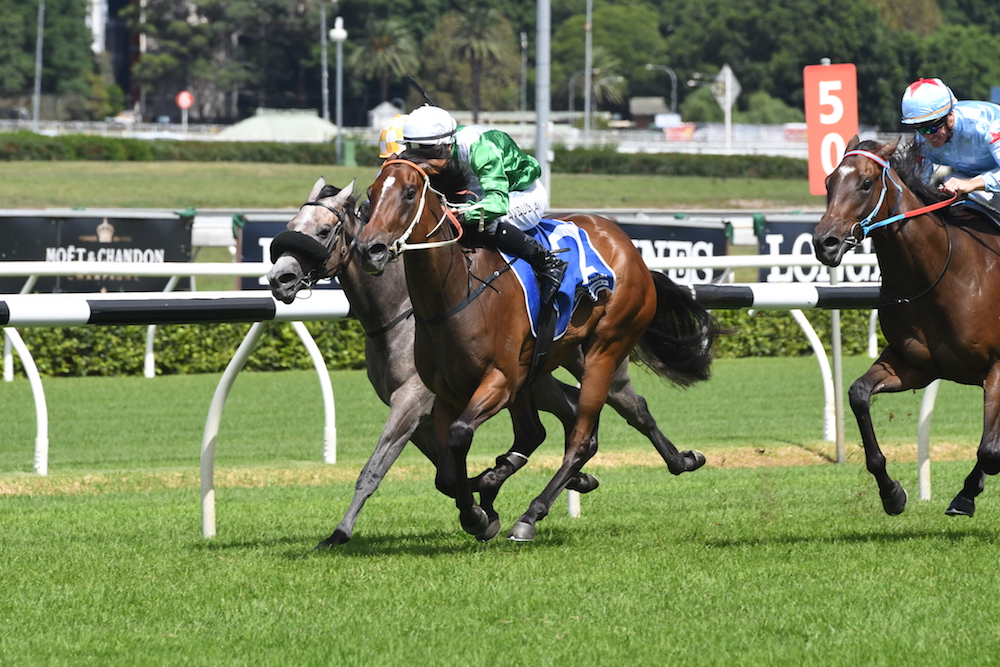 Hollylodge-bred Sister Sledge (r) was Grp-placed on debut to Estijaab
Hollyodge is a specialist broodmare farm situated right in the heart of the breeding capital of Victoria! Terrifically positioned alongside the banks of Hughes Creek in Avenel, it is the perfect farm for growing out young horses along the rolling creek flats and has the right climate to have mares cycling for early covers!
The farm is 140 acres of beautiful sandy loam soil and is fully fenced in the extremy safe HORSERAIL and HOTCOAT horse wire! We have 6 specialised fully irrigated foaling paddocks fenced with Kentucky Diamond Mesh and are all floodlit by 24 hour infrared cctv cameras with adjoining rubber lined foaling boxes!
The farm also has 7 fully irrigated spelling paddocks with open boxes in each one! The 10 stable yearling barn, boasting an intensive care unit box, has been built with safety in mind and has an adjoining 6 horse walker and round yard for yearling prep with 12 small turn-out yards.
With a lot of pride taken in pasture and paddock cleanliness, each year paddocks are re-sown with annual pastures and weeds kept clean with a rotating small herd of cattle.
Hollylodge offers a complete service for clients from Walk-On to all major studs, foaling down, weaning, weanling, yearling and mare preparation for sales, short-term agistment or long term agistment as well as racehorse spelling.
Taken over fully in 2016 by Daniel Nevill, he has over 13 years' experience in the horse industry and prides himself on attention to detail and surrounding himself with the right people to get the best results for horses and clients! With huge support from his partner Katie Wilcox, who is an owner of the world class Avenel Equine Clinic situated only 5 minutes away, they plan on continually improving the business and achieving great results for clients.
Hollylodge's farm address is 785 Avenel Nagambie Road, Avenel, Vic, 3664. Call Daniel Nevill on 0424 001 016 for any inquires.