Corumbene (NSW)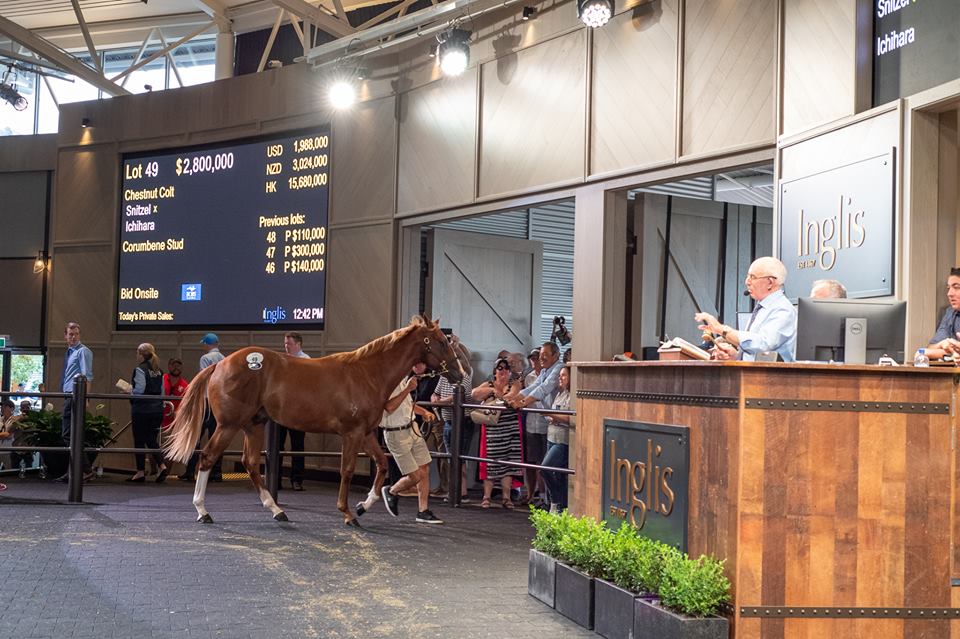 Corumbene's $2.8 million Inglis Easter Yearling
It is said that once is noteworthy, twice is a coincidence, while three times suggests a pattern. From a small broodmare band of its own, Corumbene Stud's fertile paddocks have produced an inordinate number of exceptional racehorses. Among them are Gr1 Golden Slipper winners Sebring and Overreach, as well as other Gr1 horses Hasna, True Jewels, Eagle Falls, Wager and Menari, plus international Gr1 star Southern Legend. It's that type of success that principal George Altomonte wants to see happen for breeders who choose Corumbene as the base for their mares.
Corumbene specialises in providing year round agistment for outside mares and spelling horses on 10,500 undulating acres on the outskirts of the New South Wales township of Dunedoo; some 800 acres are dedicated specifically to horses with daily rates extremely competitive. The property is divided into 50 acre and five-acre paddocks, all of which are pasture improved. Each has its own permanent water supply and shade trees abound. The number of horses allocated to each paddock is strictly limited. Irrigation is used extensively to keep the pastures sweet and fresh.
Fencing has been constructed specifically for horses; it's safe and meticulously maintained. There is no barbed wire. Individual yards are available for short-term spellers and any injured horses. The main stable provides housing for any horses that need to be boxed. Under the direction of an experienced stud manager, the staff at Corumbene devote themselves to all aspects of mare and foal care, as well as to the special requirements of yearlings and racehorses which are spelling. All the horses are inspected and hand-fed twice a day.
Stud manager Toby Frazer invites breeders to consider making Corumbene home for their mares who, he says, will be cared for professionally in a relaxed and extremely healthy environment where peace of mind is assured. At Corumbene, nearly all of their feed is home-grown. The oats, barley and lucerne hay which are fed to the horses are all grown on the property where, of 12,000 acres, approximately 5,000 are under cultivation. Apart from being ideal horse country, it is also very rich farming land.
As the breeding season approaches, all maiden and dry mares are put under lights in order to stimulate the reproductive system and get the mares cycling. This is just one of the procedures employed at Corumbene to maximise conception rates. When foaling is imminent, foaling alarms are fitted and each in-foal mare is placed under strict 24-hour supervision, with the stud's veterinary surgeon also providing a 24-hour service.
With sale preparation of yearlings, weanlings and broodmares part of the standard offering at the farm, Corumbene has all the necessary facilities and opportunities for owners to maximize the return on their thoroughbred investment. Statistically, given its significant success ratio on the track, considering Corumbene looks like an attractive option for breeders and owners.