Daily News Archive
Daily News Subscription
2019 Daily News Sires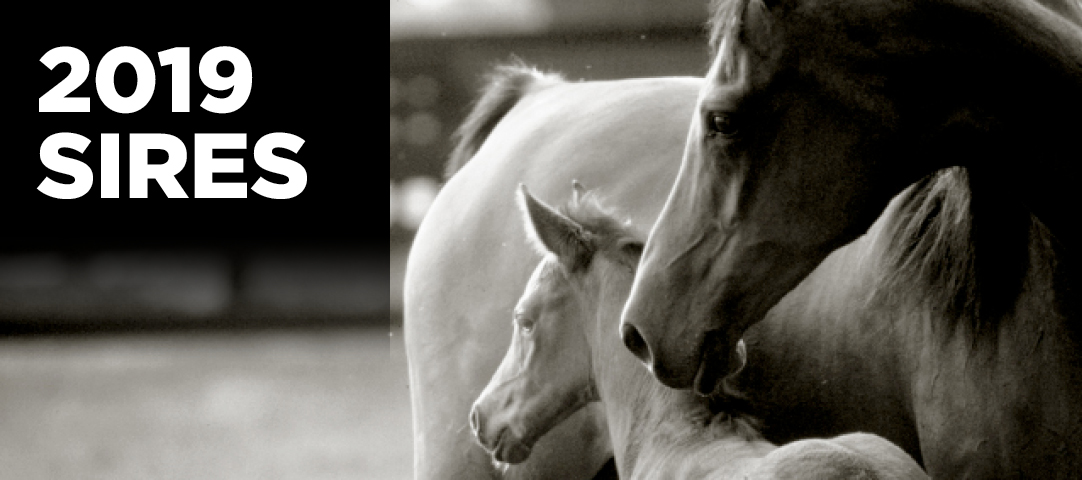 Last 7 days
Yulong Special Feature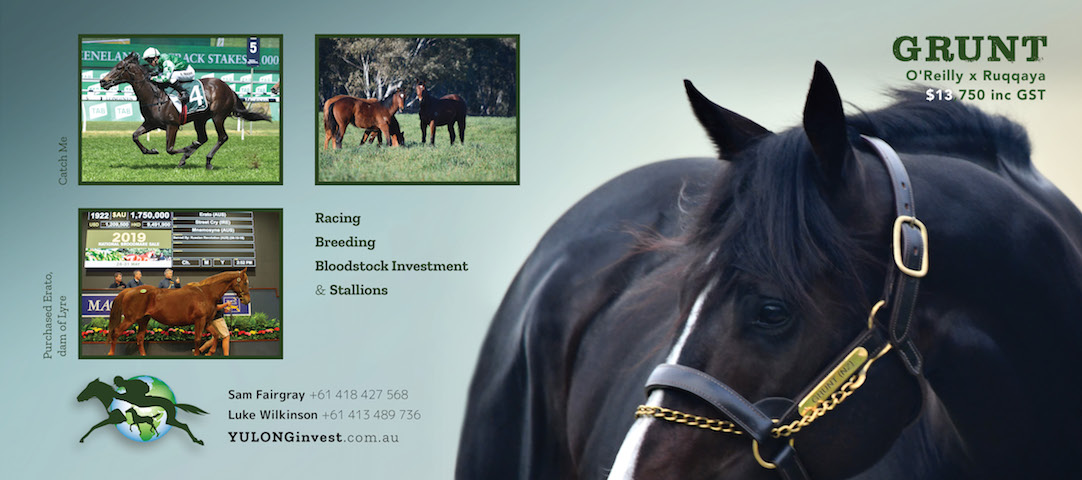 2019 Freshman Sires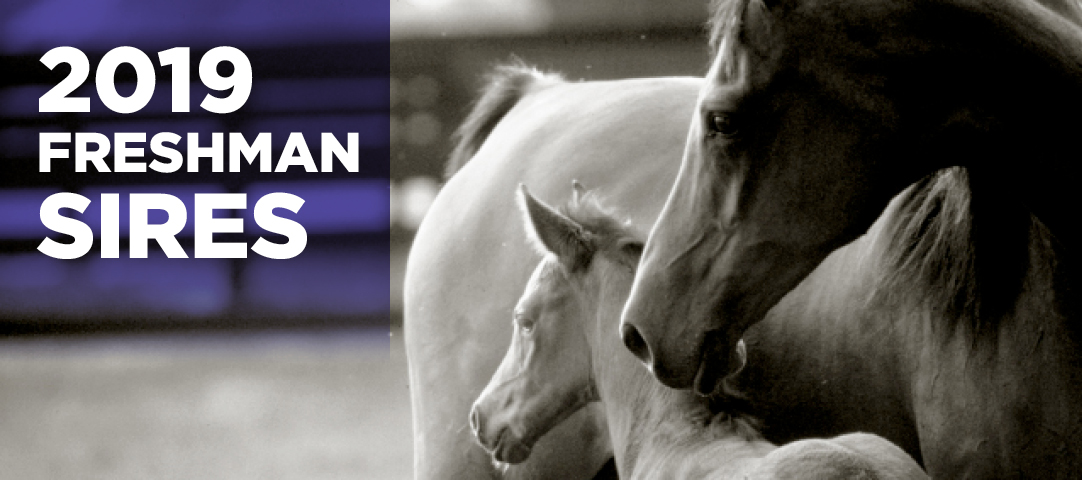 2019 Inglis Easter Sale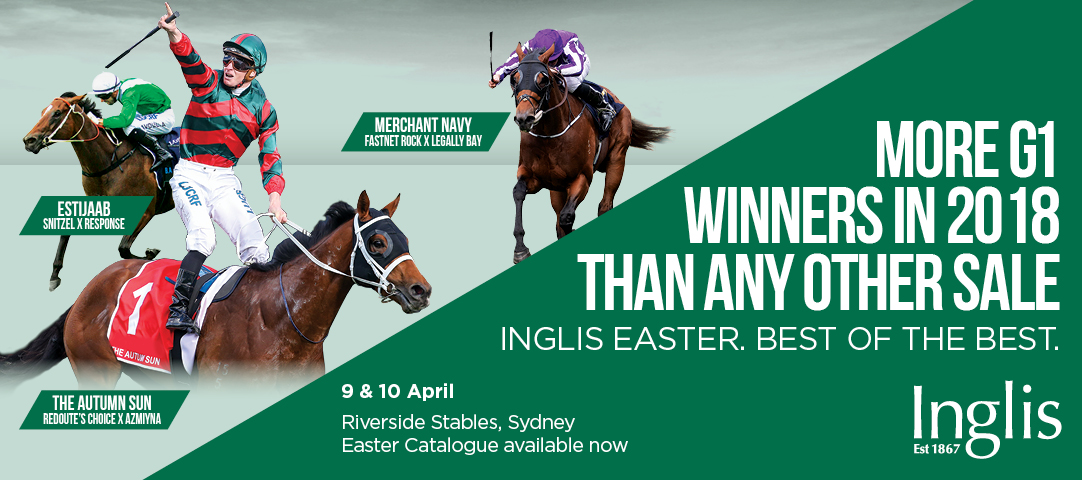 2019 INGLIS MELBOURNE PREMIER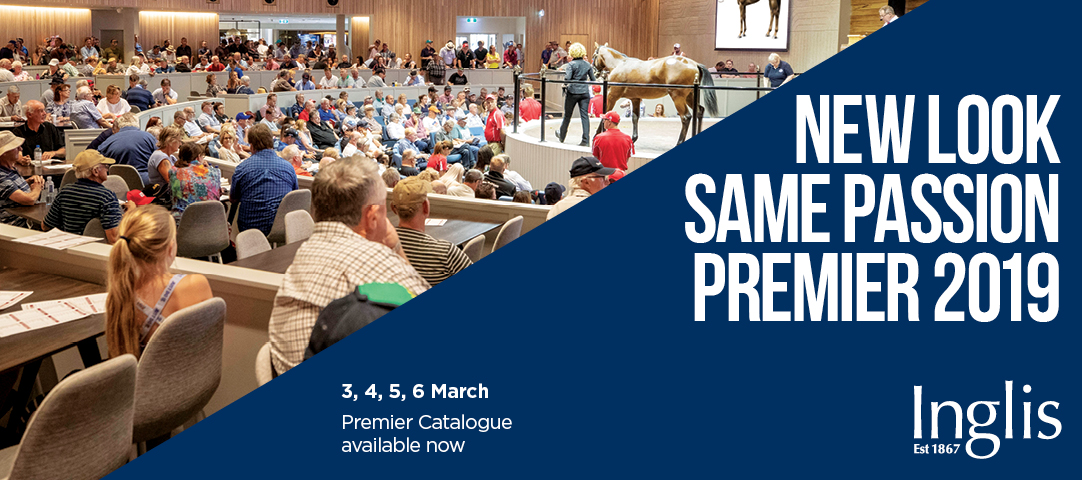 2019 Inglis Classic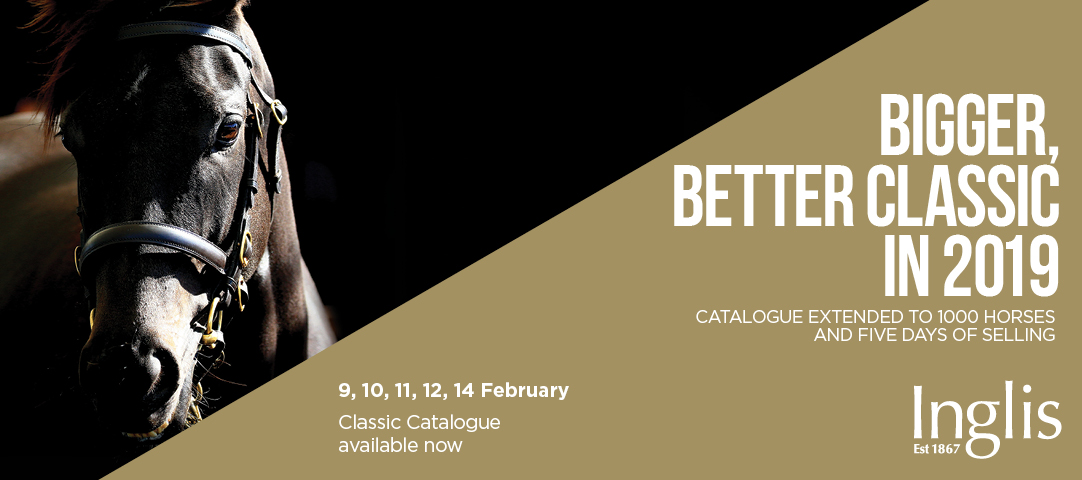 2019 Magic Millions Gold Coast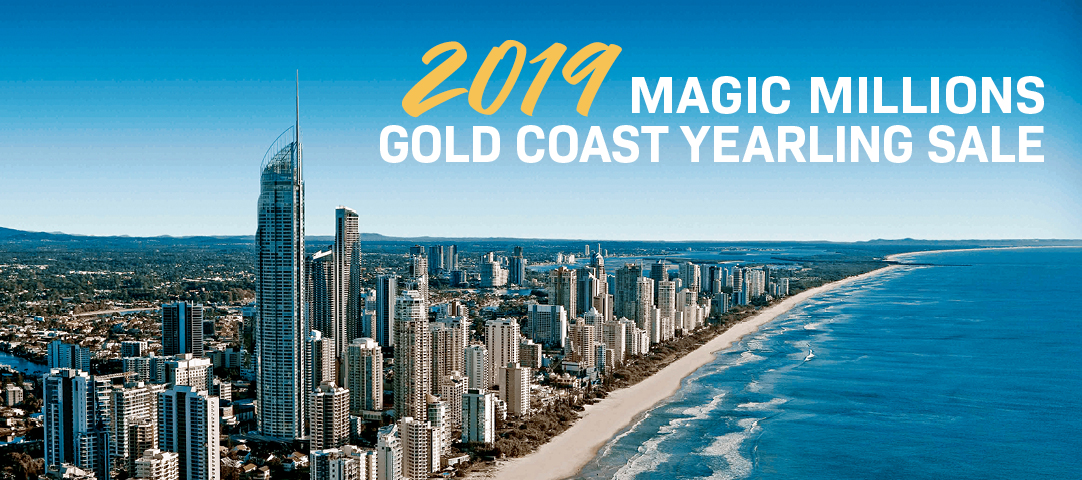 Daily News | 10th December 2019
NEW

Gr1 Winner Consensus Sold Online For $622,500

Tuesday, 10th December 2019

The online auction record was broken on Monday night when Gr1 Zabeel Classic winner Consensus (Postponed-Kate Cross, by Cape Cross) sold for $622,500 to the bid of Yulong Investments, reports breednet.com.au. gavelhouse.com General Manager Haylie Martin was grateful for the opportunity to showcase the benefits of selling online. "It's a privilege to be given the opportunity to present horses of Consensus' calibre to the market. There was plenty of interest in her from New Zealand and Australian clients right from the outset and this result demonstrates again that there really are no boundaries when it comes to presenting horses for sale online." Consensus won eleven of her 62 starts including the 2016 Gr1 Zabeel Classic over 2000m in New Zealand. Only recently retired to stud, the 8YO mare is in foal to Iffraaj (Zafonic-Pastorale, by Nureyev) who recently gained his tenth Gr1 winner when Wyndspelle (Iffraaj-Western Star, by High Chaparral) won the Gr1 Captain Cook Stakes on Saturday.

Consensus (pic: Grant Matthew)

NEW

Key NSW Trials Victim of Smoke Blanket

Tuesday, 10th December 2019

The terribly smokey conditions surrounding the greater Sydney region due to bushfires have brought about the postponement of Tuesday's trials at Randwick and Gosford. According to punters.com.au, the 18 Randwick and 15 Gosford trials have been shelved due to a murky haze over both Sydney and the Central Coast prompting air quality warnings, with fine particle readings of 'very poor' to 'hazardous'. Aside from shocking visibility, the conditions are obviously potentially detrimental to both horses and participants, particularly jockeys. Whilst never a good thing, it comes at a crucial time for young juveniles in their lead-up to the $2 Million Magic Millions 2YO Classic next month. One of the 2YOs impacted is race favourite Stella Pauline. Subject to any change, Wednesday's Rosehill meeting is expected to be proceed.

Laing Hopeful of Having License Reinstated

Tuesday, 10th December 2019

Cranbourne trainer Robbie Laing is hopeful that in light of recent discussions with Racing Victoria and Cranbourne Turf Club chief executive Neil Bainbridge, his training license will be renewed at the next meeting on December 17. Laing, whose license renewal application was declined last month due to a number of financial issues pertaining to, among other things, outstanding rent, was accepting of his errors and responsibilities moving forward. Laing told the Herald Sun, "There were misunderstandings and they were all at my end. I made mistakes. I thought because I leased the stables, they had to pay for any improvements. That's wrong. It's my responsibility. We'll spend some money on the stables and bring them up to the standard they want." Laing's horses are currently being trained by Tony Logan at his son Jack's property.

Perfect Gr1 Ten for Iffraaj in Captain Cook

Tuesday, 10th December 2019

In New Zealand, Wyndspelle (Iffraaj-Western Star, by High Chaparral) became the tenth individual Gr1 winner for the Haunui Farm-based sire Iffraaj, when he recorded a well deserved triumph in the Gr1 Captain Cook Stakes (1600m) at Trentham on Saturday. Haunui Farm Managing Director Mark Chitty described his delight at seeing Wyndspelle finally claim his elusive Gr1, after after four seconds, two thirds and a fourth at elite level. "There was no more deserving winner of a Group One than him," he told NZ Racing Desk. "It's a great result for Iffraaj, who has now had 71 stakes-winners worldwide. He is serving just under 80 mares this year and will be well represented at Karaka. He's got 41 in Book 1 and we've got 13 of them." Wyndspelle's victory topped off an already superb day for the stud who also enjoyed success as part owners in the Gr2 Wakefield Challenge Stakes (1100m) with Not An Option (Not A Single Doubt), and Orakei Overlord (Ifraaj) saluted for the sixth time at Ellerslie.

Iffraaj (pic: haunuifarm.co.nz)

Rubick Clings To Sires Premiership Lead

Tuesday, 10th December 2019

Coolmore Stud young gun Rubick (Encosta de Lago) is continuing to click to his lead on the Australian General Sires Table. Although his lead over Coolmore barn mates Declaration of War and Pierro is only between approximately $105,000 to $128,000, at this time of the year where there is less feature racing about, that's probably enough to ensure he'll still be in front on New Year's Day. According to Arion Pedigrees, below are the Top 10 Australian General Sires (as at 9 December):

Rubick (Encosta de Lago) - $7,725,110
Declaration of War (War Front) - $7,621,880
Pierro (Lonhro) - $7,597,273
I Am Invincible (Invincible Spirit) - $6,802,875
Ocean Park (Thorn Park) - $6,778,050
Zoustar (Northern Meteor) - $5,907,325
Nicconi (Bianconi) - $4,827,091
Exceed and Excel (Danehill) - $4,686,755
Street Cry (Machiavellian) - $4,589,096
Not a Single Doubt (Redoute's Choice) - $4,514,015

Options Open for Aqua D'Ivina on Villiers Day

Tuesday, 10th December 2019

Trainer Matthew Smith remains undecided as to which route to take with talented mare Aqua D'Ivina (Pierro-Aqua D'Amore, by Danehill) on Saturday, following her impressive last start win at Kembla Grange. Nominated for both the Gr2 Villiers Stakes (1600m) and a BM88 over the same trip, both at at Royal Randwick, it is likely that the trainer will dual accept before making the call. According to racingnsw.com.au, Smith acknowledged, "It's probably no harm to run her [in The Villiers], if she gets a bit of black type it makes her a valuable mare." The 5YO, whose dam Aqua D'Amore won the Villiers back in 2005, had not recorded a win since October 2018, so Smith is relieved to see her return to form. "I'd seen a big change in her work in the couple of weeks leading up to that (Kembla) race, I had the feeling she was going to run well… I think even in the autumn she will be better so I'm conscious of going down the other side." Smith disclosed that the ultimate target for her summer campaign would be the Gr3 Summer Cup (2000m) at Randwick on Boxing Day.

Aqua D'Ivina might run in The Villiers (pic: Steve Hart)

First Black-Type For Former WA Pair

Tuesday, 10th December 2019

Former WA stallions Red Hot Choice and Planet Five (USA) have sired their first stakes winners during the Kingston Town Classic meeting at Ascot, reports tbwa.net.au. Red Hot Choice (Redoute's Choice), who died at Mungrup Stud in 2017, was represented by Listed Sir Ernest Lee-Steere Classic winner Sanabreanna on Saturday. Used sparingly in the Great Southern region, Red Hot Choice sired 51 live foals over five seasons including a half-dozen in his final crop that are 2YOs of this season. Meanwhile, US-bred Planet Five sired The Celt to a black-type breakthrough in the Gr3 Scahill Stakes (1400m) at Ascot. The Anne King-trained gelding has now won 8 races and over $600,000 in prizemoney since an Ascot juvenile on debut in January 2016. A Gr2 winner of the Prix du Gros Chene (1000m) at Chantilly, Planet Five (Storm Cat) stood at Touchstone Farm and Roselee Stud. Touchstone Farm spans 100 acres at North Dandalup and it was recently purchased by RWWA as a multi-purpose facility to support the WA Racehorse Welfare Plan for retraining and rehoming retired racehorses.

Dee Responds to Kawi Lightweight Call

Tuesday, 10th December 2019

Melbourne-based jockey Mick Dee has been enticed home to New Zealand over the festive period by the prospect of riding the Tony Pike-trained Kali (Darci Brahma-Race Empress, St Petersburg) in the Gr1 Sistema Railway (1200m) at Ellerslie on New Year's Day. The 3YO filly lined up in the Gr1 New Zealand 1000 Guineas (1600m) at Riccarton last start as one of the favourites following a dominating victory in the Gr3 Barneswood Farm Stakes (1400m) at Ashburton, and finished off well for sixth despite being hampered in the early stages of the race. "She had 10 days off after Christchurch and looks fantastic," trainer Tony Pike told the NZ Racing Desk. "She has been back in a couple of weeks and there's a strong chance she will get to the Railway. 3YOs have a good record in it." The filly will only carry 51.5kgs in the Railway, hence the decision to employ a jockey as successful as the lightweight Dee.

Strong Edinburgh Park Draft for the Gold Coast

Tuesday, 10th December 2019

Highly respected NSW yearling vendor Edinburgh Park has 14 yearlings catalogued for the 2020 Magic Millions Gold Coast Sale, and after Sunday's sensational Gr1 Longines Sprint win by Beat The Clock (Hinchinbrook), one of their Day-1 lots, an early August colt, is bound to attract attention. By the same ill-fated half-brother to champion sire Snitzel, Lot 208's grandam is a half-sister to the brilliant Gr1 Coolmore Stakes winner Northern Meteor, now an influential sire-of-sires. In a draft where all but two (in-demand Written Tycoon) of the 14 are by different stallions, another early August foal is Lot 181, by buzz freshman yearling sire Winning Rupert out of a Group-placed half-sister to Naantali. With the Brazen Beau stock among the must-haves at the sale, a filly by him (Lot 530) boasts a grandam whose half-brother is star Arrowfield stallion Not a Single Doubt, sire last weekend of his sixty-seventh individual stakes-winner. Given the huge anticipation associated with yearlings by US Triple Crown winner American Pharoah whose first northern hemisphere crop has been imposing, the colt out of 6-time winner Quicksilver Lass (Lot 663) will have admirers: his dam is a half-sister to multiple Gr1-performed Gr1 Rosehill Guineas hero D'Argento. To see the full Edinburgh Park line-up, click here.

D'Argento is closely related to Lot 663 (pic: Steve Hart)

Hattrick For Duric in Singapore

Tuesday, 10th December 2019

Australian jockey Vlad Duric won his third consecutive title in the Singapore Jockeys' Premiership on Sunday in fine style, cementing his already excessive lead with seven wins at Kranji over the weekend - a treble on Friday night and four on the final meeting of the season. He completed the year with a total of 88 wins, beating his previous best of 83 in 2017, and clearing out by an enormous 19 wins to  defeat runner up Benny Woodworth (69) and fellow Australian hoop Michael Rodd (64). The season has been outstanding for Duric, and includes local Gr1 victories in the Lion City Cup, the Singapore Guineas and the QE2 Cup, and he expressed his delight at surpassing his previous best. "I'm really pleased about that," he told the Singapore Turf Club. "But I wouldn't have done that without all the support. My wife and my kids have been wonderful to me. I'm also very lucky that I get a wide range of support from all the trainers and owners."

HKIR Meeting Breaks Turnover Record

Tuesday, 10th December 2019

In an unexpected turn of events, Sunday's 2019 Hong Kong International Raceday recorded a total of HK$1.71 billion (A$319m) in wagering turnover, the highest for any International raceday in Hong Kong. At a time of major political and social unrest, even HKJC CEO Engelbrecht-Bresges could not foresee the upturn in turnover. "The major growth seen came from commingling turnover, which has been amazing," he said in a statement. "This shows that our strategy of globalistion, of making Hong Kong racing – with our integrity, with all the excitement, with the deep liquidity in our pool – available to the world, is working." Racing.com reports that protests planned across Hong Kong on Sunday contributed to a substantial drop in attendance at Sha Tin (only 27,965), yet this surprisingly did not affect the local turnover, which was above last year at HK$1.376 billion (A$257m). Engelbrecht-Bresges highlighted their dedication to safety above all else. "We deliberately were not pushing our attendance. We wanted to be absolutely sure that everybody who came to the races would be able to go home safely… we have demonstrated that we manage what we do extremely professionally, with a real risk assessment."

A Magic Wand was waved over the HKIR meeting (pic: hkjc.com)

Resistencia Remains Undefeated in Hanshin

Tuesday, 10th December 2019

In Japan, fourth favorite Resistencia, named after the capital city of an Argentinian province, showcased a perfect trip under Yuichi Kitamura to dominate the Gr1 Hanshin Juvenile Fillies in an amazing 1:32.7, 0.4 seconds faster than the record set by Vodka in 2006. The Daiwa Major filly easily put a five-length margin between herself and the rest of the field at the wire while displaying the fastest last 600m sectional. First to enter the lane, the Daiwa Major filly steadily pulled away, outdistancing the other runners from the 3-furlong point with commanding speed and romped to an easy and convincing five-length victory. After breaking her maiden in her October debut start and claiming last month's Gr3 Fantasy Stakes, both 1400m races, the unbeaten top 2YO filly proved her unquestionable strength over the mile distance. Opening his yard in 2015, trainer Takeshi Matsushita now celebrates his first JRA-G1 triumph and sixth graded win while jockey Yuichi Kitamura has now three JRA-G1 wins under his belt – his latest was with Chrono Genesis in the Shuka Sho this year. Maltese Diosa was runner-up, just ahead of Cravache d'Or, while short-priced favourite Ria Amelia was reserved in the rear and after hitting the straight second from last, was unable to unleash her good turn of foot and finished sixth.

Maximum Brownie Points for West's Security

Tuesday, 10th December 2019

Although he will always carry the baggage of having been the only winner in the history of the Kentucky Derby to be disqualified, the Gary & Mary West-owned Maximum Security is doing far more on the track for his reputation than any court cases or appeals ever could. Over the weekend, the son of the West's Gr1 Breeders Cup Juvenile-winning stallion New Year's Day (Street Cry) added another Gr1 victory to his own growing record. While smashing his rivals by 3.5-lengths in the prestigious Cigar Mile was obviously a wonderfully emphatic way to end his 3YO season (6 from 8 despite the Derby imbroglio), the real excitement for connections is what lies ahead next year. Over the next three months there are the $9 million Pegasus, the $20 million Saudi Cup and the $12 million Dubai World Cup to look forward to.
Breeding&Racing Monthly Archives